Introducing new albums and services that can be tailored to suit your needs and budget.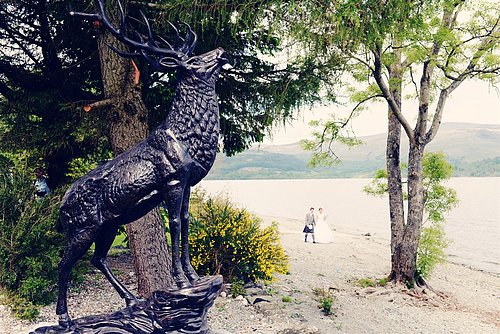 Wedding Photography in Glasgow and beyond
My first Las vegas wedding - 3rd July 2015, post wedding shoot around Las Vegas
John McDermott is one of the top wedding photographers in Glasgow at the moment. He has photographed over 750 weddings since 2006 and is an award winning and fully qualified wedding photographer (LSWPP, LBPPA, Cr. GWP)
He provides a premium service at an affordable price and works within your budget.
John is amazing. I don't like photos of me but I LOVE my wedding pics. A. Herd
You get to keep every photo on flash drive

You have permission to reproduce any of the images (DVDs are ready 1 week after the wedding and the best photos are uploaded within days)

You receive around 500 wedding photos and around 50 edited wedding photos (you can also ask for your favourite photos to re-edited, for example to make one black and white)

Prices start from £495 for the full day

A full wedding day is from bridal preparation until the first few dances and includes ceremony, signing the register, family photos, evening guests and cake cutting.

Prints can be ordered online

The average size of wedding album is 12x9 that contains 40 pages (£225), but smaller 8x6 and larger 12x12 albums can also be ordered
John takes the following types of photograph;
Candid

Captured in the moment.

Artistic

Focussed on composition and lighting

Traditional / Classic

Looking straight into the camera
The photos are exactly how I hoped they would be.

Emma G 8-5-16
When you book John as your wedding photographer he can also;
put down his cameras and become a

pianist

to play during your meal, and to arrange your favourite music to be played during the ceremony

take video footage of the key parts of the

day (ceremony, speeches, first dances)

do a video diary in the evening.
OMG John, these photos are even more perfect than I had imagined xx
Everyone loves the photos, they are absolutely amazing. Thank you so much. DM
Use the drop down menus above to view more of my photos including:
John !! These are amazing ! Stuart and I are delighted with them ! Thank you so much ! How will we ever choose our album ?!? x
On your wedding day I will put you at ease and make sure you have fun and stay relaxed. That way you have the best wedding photos ever.
I take both traditional, contemporary and reportage photos. I also spend 10 minutes taking photos of the wedding party, and I encourage lists of other guests you want photographed to save time on the day.
If you have any specific ideas for photos (from Instagram or Tumbr), please let me know and I will adapt the photo idea to suit you and the venue.
I have photographed many different venues in Glasgow, including 90% of venues on this list;
http://weddingvenuesinscotland.co.uk/location/wedding-venues-glasgow/
Beautiful photos, I'm so glad we found you, we both love them
Visit my facebook page for recent photos and special offers.